Lost & Found
As historical data can get lost due to different causes (fire,changes of borders, computational problems,...) or have never been available in the country that is in charge of the station as the data was collected by an other country that was in charge at that time, this webpage tries to help to locate and gather this data. The data not available in one country can still be available in the country which collected the data or in a country with whom a joint project was done some time ago, for example.
If you are looking for data or are aware of some data that might be of interest for another country, please send this information to eu-dare@zamg.ac.at.
Found:
Countries for which data has been found in some archives are colored in green. Click on those countries to get more information on the data.
The information is based on the feedback from Austria, Greece, Ukraine, the Catalonian meteorological service, ISAC-CNR, Republic Hydrometeorological Service of Serbia, Croatia and France.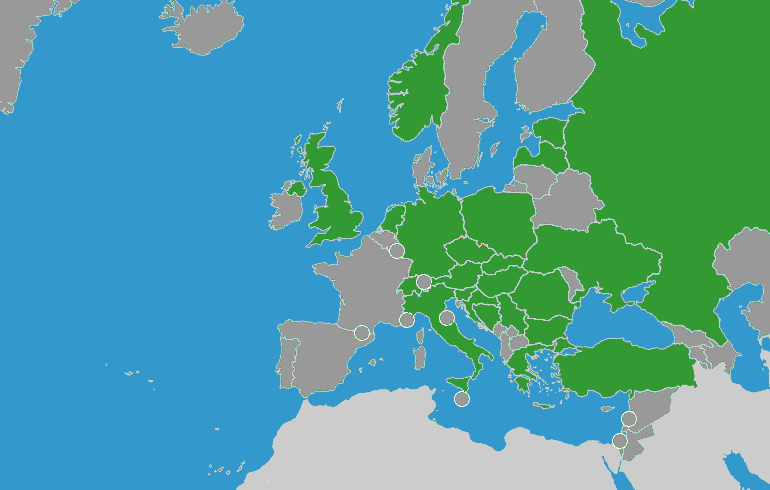 For data not easily attributed or data from countries outside the main focus area have a look here.

Wanted:
Countries looking for data are colored in green. Please click at the country to see if you can help to find the missing data!